As inflation continues to rise, Americans are feeling the financial pressure and weighing their present needs against their future financial health. According to The National Association of Personal Financial Advisors (NAPFA) Fall 2022 Consumer Survey, 87% of working Americans feel stressed about their finances, and nearly half are unsure of how much money they need to retire comfortably.
The survey also found that financial stress is spilling over into the workplace. About 63% of working Americans reported that financial stress makes them less productive at work, with a quarter saying they spend a half-hour or more thinking about their finances.
Whether you're an employer looking to ease your employee's financial stress and improve their performance or an individual seeking to plan and improve your financial outlook, an experienced financial advisor can make a world of difference.
"Everyone is feeling the impacts of inflation, from the price of groceries to the fluctuations in their retirement accounts, and it's clear that more Americans are looking for the assistance and guidance that comes from a Fee-Only financial planner," says Kathryn Dattomo, CEO of the National Association of Personal Financial Advisors (NAPFA).
Finding the right financial advisor that can educate and guide clients can be challenging. When searching for a financial advisor, look for the following four qualities.
1. Fee-Only compensation
How a financial advisor is compensated can affect the advice you receive. Financial advisors are compensated through three ways:
Commission-based model
Commission and fee model
Fee-Only model
Advisors that work in commissioned and commission and fee models are paid based on the specific financial products they sell to their clients. These models create an inherent conflict of interest. Advisors may struggle to put their client's best interests above their own. They also may recommend riskier financial investments with lower returns because they'll earn more money.
In contrast, clients pay Fee-Only advisors directly based on an hourly rate, a percentage of assets, a flat fee or a retainer for advice, plan execution and ongoing asset management. Because financial advisors don't receive compensation from third parties, there's no incentive to sell you expensive and risky financial products. This model allows them to concentrate on financial recommendations suitable to your situation.
"When choosing a financial advisor, always ask them how they are compensated for their services," says Dattomo. "Asking this question will help you better understand the nature of the relationship and whether the advisor will be putting your best interests first. If they give you anything but a straight answer, continue your search."
2. A fiduciary
A fiduciary is a professional that manages assets or wealth while putting the client's best interest first. Fiduciaries are required to disclose any conflicts or potential conflicts to their clients before and during the advisory engagement, adopt a code of ethics and explain their fee structure.
Not all financial professionals are fiduciaries. Non-fiduciary advisors can recommend products with higher fees that generate bonuses, commissions and prizes. That's why it's of the utmost importance to ensure your financial advisor has signed a fiduciary oath.
"As consumers of financial services, we all owe it to ourselves to remain diligent — to understand our options and the standards our financial professionals are held to," says Dattomo. "Selecting a financial planner who has taken a fiduciary oath means they will always put your best interests first."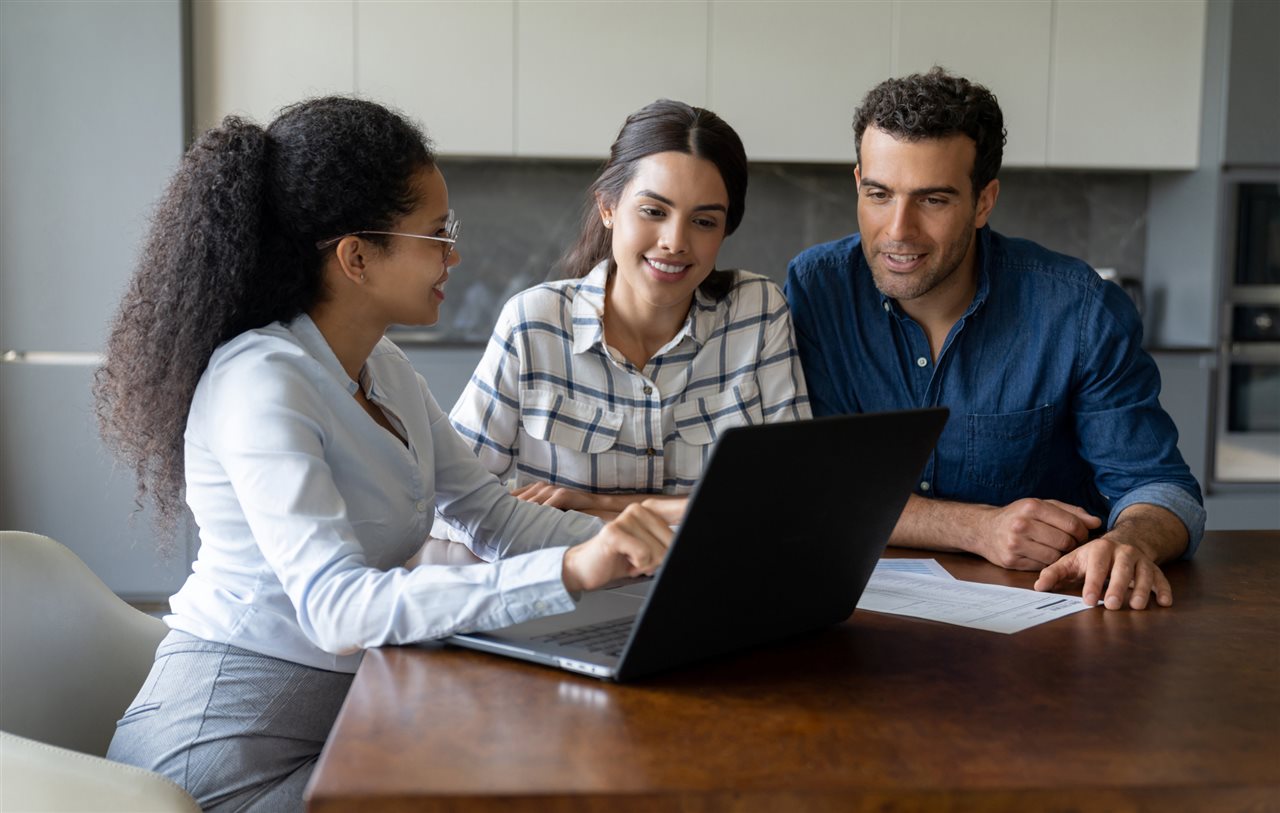 3. Experienced and proactive
Having an experienced and proactive advisor is key to securing your financial future. When searching for a financial advisor, check out their educational history, including credentials and designations such as a Certified Financial Planner® (CFP®) certification.
CFP® professionals meet rigorous education, training and ethical standards that allow them to work in the best interests of their clients today, tomorrow and beyond. You can also check if they're members of a reputable financial association such as NAPFA.
"When you entrust your financial well-being with a financial advisor, you want to make sure that they are looking out for your overall financial well-being," says Dattomo. "That is why NAPFA-Registered Financial Advisors must meet stiff credentialing and rigorous continuing education requirements along with their Fee-Only and fiduciary oath."
4. A holistic approach
When working with an advisor, you'll want to choose someone who takes a broad-based approach to managing and planning your finances. Some financial planners focus on only one or two elements of your finances, such as selling specific products and investments, and overlook other critical areas of your long-term financial outlook.
A holistic financial planner will consider all aspects of your finances to develop a tailor-made plan to help you reach your financial goals. They can help you review and manage your cash flow, investments, income taxes, retirement planning, risk management, education funds, estate planning and any other needs specific to your situation.
Start your search today
Don't wait to find a financial advisor and secure your future. By searching for an advisor with these four qualities, you'll be well on your way to meeting your present and future financial goals.
"Fee-Only financial planners can help you navigate your financial future and ease the stress that comes with not knowing what to do," says Dattomo. "Before beginning the search for a financial planner, determine what you want to accomplish by working with an advisor, and then utilize resources such as NAPFA's Find an Advisor tool to search for an advisor that fits your needs."
For more information on selecting the right advisor for you, visit NAPFA.org/Find-An-Advisor. While you're there, download the Financial Advisor Checklist so you can ensure your financial advisor meets your needs.