With interest rates stranded at historical lows for nine years now, the stock market side of Wall Street has benefited from a self-created image as the only game in town where reasonable
The promise of independent consulting is fast cars, big checks, and total flexibility to pick and choose clients, and it's a promise hundreds of thousands of "ex" workers chase every year.
FOX Business News journalist Maria Bartiromo interviews the heavy hitters in finance, business, and politics. In November, she spoke with Vice President Pence on her show "Sunday Morning
Feb 07, 01:13 am

There's always been a cliff: 1987, 1999, 2007; there's always been year end "window dressing"

Feb 07, 01:11 am

What Few Consultants Deliver That Every Client Wants

Jan 22, 02:05 am

The Bartiromo Effect from CNBC to FOX, Maria Bartiromo is the face of financial media
Empowering Organizations to Succeed through People
When it comes to understanding one's finances, there is no such thing as a bad question.
Her father was a roofer; her mother was a stay-home mom. There was no pension; there was no retirement savings for their golden years.
What's so special about middle-class millionaires? The number of millionaires in America is on the rise according to recent research published in the "2017 Market Insights Report"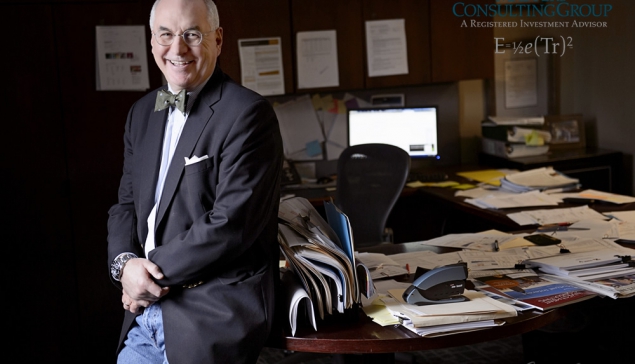 As the Trump administration continues to make good on the president's campaign promise to roll back regulations across a broad scope of industries, there is at least one financial advisor from
Most American employees, it turns out, aren't all there. In other words, the majority of U.S. workers aren't engaged in their jobs. In its recent Employee Engagement Index, Gallup found
Last year, BARR Financial Services, LLC marked its 25th anniversary by celebrating with clients, staff and family. At the event, Kirk Barr Young, founder and president of the firm, expressed his gratitude to the people that he calls the BARR Financial Family. He told them the concept of family drives all client relationships, and that he measures his firm's success on the quality of those relationships.
Dennis Stack and Tom Cormier
OPPORTUNITY LOST AND FOUND The financial and estate planning industries are at a crossroads. Eroding trust is one of many challenges that make it all the more difficult for Advisors to
A few weeks after Donald Trump was elected president of the United States, he was asked about pharmaceuticals prices. With typical rhetorical gusto, he declared, "Pharmaceutical
When properties are in distress, or builders are in default, traditional banks simply can't provide the kind of financing needed to keep projects alive.
Successful companies find the right people for the right jobs. But, the most successful companies find the right jobs for the right people. Many businesses — especially startups — know the
Amy Conway-Hatcher, Christina Ackermann, Anjali Chaturvedi, Jody Porter, Lynn Haaland
Have you ever wondered what it's like to be in the eye of a hurricane? Have you ever wondered how others have navigated significant organizational crises or the traits they relied on to lead