Many financial planners hold negative views of robo-advisors and similarly impersonal methods of investing. That's not true of Jon C. Mommaerts, a Certified Financial Planner® and president of
To get the most out of their workforce, today's business leaders may need to look at their own role – and their workers – a bit differently than leaders did decades ago.
Her father was a roofer; her mother was a stay-home mom. There was no pension; there was no retirement savings for their golden years.
May 10, 21:12 pm

FINANCIALLY SPEAKING: Getting from Point A to Point B with Minimal Risk

Feb 16, 22:08 pm

3 Ways A Business Leader Gets People To Follow

Jan 13, 12:19 pm

Establish a Financial Plan Earlier Than Later in Life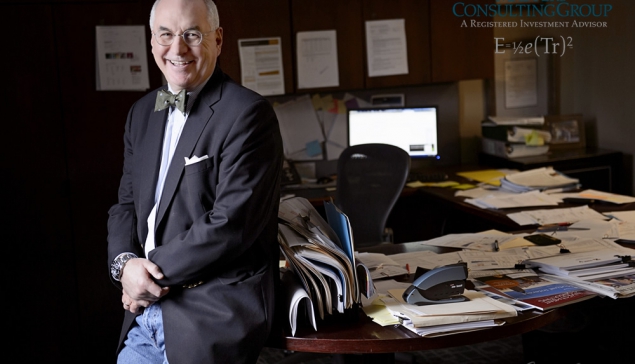 As the Trump administration continues to make good on the president's campaign promise to roll back regulations across a broad scope of industries, there is at least one financial advisor from
Last year, BARR Financial Services, LLC marked its 25th anniversary by celebrating with clients, staff and family. At the event, Kirk Barr Young, founder and president of the firm, expressed his gratitude to the people that he calls the BARR Financial Family. He told them the concept of family drives all client relationships, and that he measures his firm's success on the quality of those relationships.
When properties are in distress, or builders are in default, traditional banks simply can't provide the kind of financing needed to keep projects alive.
Successful companies find the right people for the right jobs. But, the most successful companies find the right jobs for the right people. Many businesses — especially startups — know the
One CEO shares how what he's learned from the tennis court to the boardroom in order to succeed in business. While top executives may work in every industry, they are not all the same and
Helping clients take better control of their financial future. Few would-be investors could probably define the term "fiduciary." And that is why so many get pulled into weak investment
Creating Wealth and Building opportunities. As efforts by the federal Department of Labor to create a uniform fiduciary standard make their way through the financial services industry,
Sleep. All people need it, most crave it, but throngs of individuals do not get the kind of restorative and rehabilitative sleep required to optimize mental clarity, focus, ideation, awareness
Relationship-building and effective leadership go hand-in-hand in today's corporate world. With collaboration often vital to an enterprise's success, if leaders don't develop solid bonds between
In the business world, there are those who create policy, set up infrastructure and generally make the rules everyone else follows - except for those who happen to be the rule breakers.
C-Suite Strategist Jeff Kiesel offers tactical, actionable ways businesses can create smarter, safer, socially responsible organizations that increase efficiency, productivity and profits
Given that a reported 9 out of 10 businesses fail, with "no market need," "ran out of cash" and "got outcompeted" paramount among the reasons why, it begs the question: is there a better, more