New research shows that open-plan offices often likely fail to produce the collaborative efforts they were intended to, and many workers might benefit from quieter, more comfortable
The expertise to navigate the sometimes uncomfortable discussions of how finances intersect with real life is one that all financial advisors ought to have –
Guide to Surviving a Flawed System and Retiring with Confidence
Jan 08, 21:32 pm

Working remotely? What you need to know

Sep 13, 11:39 am

Honest discussions build relationships

Jul 15, 16:17 pm

A Game Plan for Retirement Income
Now that the 2017 tax season has come to a close, there's good news for preparing your taxes next year – it doesn't have to be stressful process! It's possible to have a less worrisome tax
America's rapidly growing Hispanic population remains underserved by financial professionals who either fail to realize or lack the ability to successfully capitalize on that market's increasing
Recent client surveys aimed at assessing financial advisor performance conducted by J.D. Power and Associates and Natixis reported that "not listening" topped the list of client criticisms.
Famed motivational speaker and author Zig Ziglar is often quoted as saying, "You will get all you want in life, if you help enough other people get what they want."
Talking about trust is tough in business. When a colleague tells you, "I don't trust you" your first instinct is probably to react defensively or aggressively, and rarely with curiosity and an
Most clients of Nfocus Financial Partners are corporate executives working in Finance and the Technology Sector and they appreciate the advantage of working with an
Many financial planners hold negative views of robo-advisors and similarly impersonal methods of investing. That's not true of Jon C. Mommaerts, a Certified Financial Planner® and president of
To get the most out of their workforce, today's business leaders may need to look at their own role – and their workers – a bit differently than leaders did decades ago.
Her father was a roofer; her mother was a stay-home mom. There was no pension; there was no retirement savings for their golden years.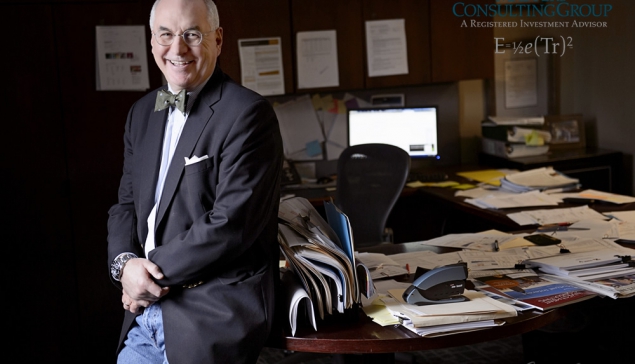 As the Trump administration continues to make good on the president's campaign promise to roll back regulations across a broad scope of industries, there is at least one financial advisor from
Last year, BARR Financial Services, LLC marked its 25th anniversary by celebrating with clients, staff and family. At the event, Kirk Barr Young, founder and president of the firm, expressed his gratitude to the people that he calls the BARR Financial Family. He told them the concept of family drives all client relationships, and that he measures his firm's success on the quality of those relationships.
When properties are in distress, or builders are in default, traditional banks simply can't provide the kind of financing needed to keep projects alive.